Within previous year's legislative sessions, OKRSOL has been able to successfully block several pieces of harmful legislation that would have been extremely damaging for registrants and their families. In the future, OKRSOL will work to do the same as well as introduce legislation that will help to reduce the negative burdens experienced by registrants and their families.
These lobbying activities began in 2010. Each year, this work is conducted primarily at the state capital during the legislative session but occurs throughout the year as members of our legislative committee meet with state lawmakers to discuss issues that affect the registered community and the public as a whole.

57th Oklahoma Legislature
In this 2019, first session of the 57th Oklahoma Legislature, our legislative team has identified several bills of interest, and we have been tracking them and connecting with lawmakers and committee members whenever possible.
T
his session, there is a total of seven legislative bills that we have been actively monitoring and advocating for or against, three Senate bills and four House bills.
The following lists below are a detailed account of those bills.
Making sure we provide the most accurate information and keeping you informed is very important to us. There will be periodic updates to this page with more information to come.
SB42
Dead this Session - Did Not Make It Out of Committee

Author: Sen George Young, D-District 48
(Oklahoma County)
Coauthor: Rep Regina Goodwin, D-District 73
(Osage and Tulsa County)
This would be a new law giving authorization to establish a pilot program to assist the reentry of nonviolent offenders. It would prohibit all offenders with a violent or sex-related offense from participating.
SB163
Author: Sen Adam Pugh, R-District 41
(Oklahoma County)
This is an amendment to the reporting requirement that registrants must contact DHS when they are living with a child and are their parent, stepparent or grandparent. It modifies the language of current law to include any registrant residing with a child must report to DHS.
SB864
Dead this Session - Did Not Make It Out of Committee
Author: Sen Joseph Silk, R-District 5
(Atoka, Choctaw, LeFlore, McCurtain and Pushmataha County)
Coauthor: Rep Jim Olsen, R-District 2
(Sequoyah County)
This is a proposed new law that would create the Human Trafficking and Child Exploitation Act. This would require that any company that makes internet content available to anyone must install a blocker to prevent obscene material.
HB1275

Author: Rep Mark Lawson, R-District 30
(Creek and Tulsa County)
This will create a child safety registry. All allegations of child abuse made after July 1, 2021, that are substantiated, would be listed on this new registry.
HB1450
Dead this Session - Did Not Make It Out of Committee
Author: Rep Emily Virgin, D-District 44
(Cleveland County)
This proposes that a person reporting a sexual abuse allegation shall be kept confidential.
HB2048
Dead this Session - Did Not Make It Out of Committee
Author: Rep Monroe Nichols, D-District 72
(Tulsa County)
This would create an Oklahoma sexual assault database.
HB2604
Author: Rep Jon Echols, R-District 90
(Cleveland and Oklahoma County)
This would authorize the creation of a "perpetrator registry" which identifies the perpetrator of child sexual abuse and may be disclosed to employers. It would be created and maintained by the Oklahoma DHS.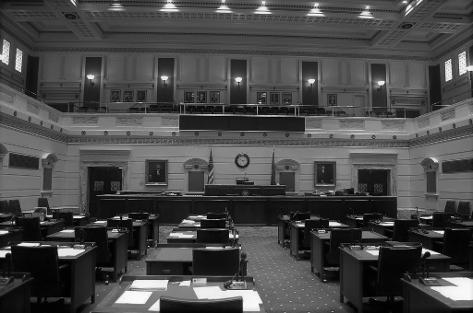 Within each legislative session, any bills that will create further hardship for registrants and their families will be lobbied against with heavy opposition. Any bills introduced, that would create a positive change in the lives of registrants and their families, will receive our support. We will post a report when the session ends and share the outcome of the bills that we were monitoring.
The legislative session begins in February and ends in May. Legislative bills, that pass and are signed by the governor, will become new law. They go into affect each year on November 1st. It is important to be aware of these changes to the laws even before they go into affect. We will share any involvement we have had in attempts to affect their outcome.
Stay informed.