Many people have changed their lives, turning away from a life of drugs, alcohol or violence and left their criminal behaviors in their past. They can say, "I put that behind me years ago. I am not that any more, and it does not define who I am today." Society now supports their efforts to live a life as changed, better, sober or in recovery. Most former offenders, convicted of a sexual crime, have been through therapy or group treatment program and have not re-offended in years. They have the same right to claim, "I am not a sex offender. That does not define me, and I do not accept that label."
For any government to label a group of people with a criminal behavior is oppression. Calling someone a "sex offender" after he or she has completed a prison sentence and has shown a repentant heart, negatively affects their re-entry into society. Placing lifetime stigmas on anyone is vengeful and punitive. Where is their hope of redemption or their rights as human beings? Everyone deserves the freedom to put their past behind them and move forward.
In his 2004 State of the Union address, President George W. Bush
said
,
"America is the land of second chances, and when the gates of the prison open, the path ahead should lead to a better life."
We agree, and this statement should apply to ALL people, no matter their race, gender, social status or criminal conviction. Even those, who have been convicted of a sexual offense and paid their debt for their crime, should be given the same opportunities to live a better life upon release, a second chance to find a new path ahead of them. Because this is true, we WILL make a difference. We will take our collective voice and speak up for what is right, for what is constitutional and what is just. For those lives affected b
y a sex offender registry, we will advocate for change, to reform the laws making them rationally based on fact rather than fear.
Welcome to OKRSOL.
Last Website Update:
March 25, 2019
The 57th Oklahoma Legislature
OKRSOL's legislative team has identified several bills of interest.
A full itemized report has been added to our Legislative Updates page. More updates to this information will be coming soon.
Stay Informed.
OKRSOL Membership

Have you ever wondered how you can make a difference, how you can be a part of the solution to change the registry laws in Oklahoma?
Well now you can find out, and the first step towards doing just that is but a click away. Check out our new Membership page and see how you can become a member and get involved today.
Much has been reformatted and improved throughout the website.
Take A Look Around

Justice or Judgment: What Will the Judge Do?

Support OKRSOL and Donate Today

NARSOL is the National Association for Rational Sexual Offense Laws fighting to restore dignity and constitutional rights to millions.
OKRSOL is a state affiliate of NARSOL.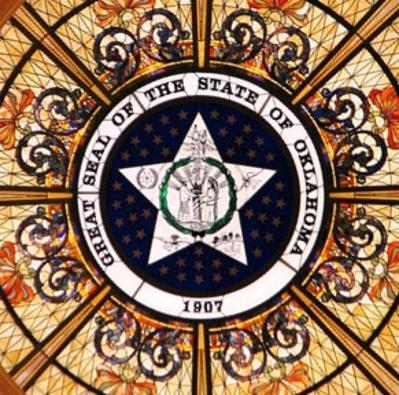 Oklahoma State Capital Dome
"He that would make his own liberty secure, must guard even his enemy from oppression; for if he violates this duty, he establishes a precedent that will reach to himself."
Thomas Paine
Dissertation on First-Principles of Government, 1795