Many people have changed their lives, turning away from a life of drugs, alcohol, or violence and left their criminal behaviors in their past. They can say, "I put that behind me years ago. I am not that any more, and it does not define who I am today." Society now supports their efforts to live a life as changed, better, sober or in recovery. Most former offenders, convicted of a sexual crime, have been through therapy or group treatment programs and have not re-offended in years. They have the same right to claim, "I am NOT a sex offender, the registry does not define me, and I do not accept that label."
For any government to label a group of people with a criminal behavior is oppression. Calling someone a "sex offender" after he or she has completed a prison sentence and has shown a repentant heart, negatively affects their re-entry into society and the sustained survival for both them and their families. Placing lifetime stigmas on anyone is vengeful and punitive. Where is their hope of redemption? What about their rights and liberties as citizens of our country? Everyone should have the same opportunities to put their past behind them and move forward.
In his 2004 State of the Union address, President George W. Bush
said
,
"America is the land of second chances, and when the gates of the prison open, the path ahead should lead to a better life."
We agree, and this statement should apply to ALL people, no matter their race, gender, social status or criminal conviction. Even those, who have been convicted of a sexual offense and paid their debt for their crime, should be given the same opportunities to live a better life upon release, a second chance to find a new path ahead of them. Because this is true, we advocate to make a difference. We take our collective voice and speak up for what is right, for what is constitutional and what is just. For all the lives affected b
y the sex offender registry in Oklahoma, we advocate for change, to reform the laws making them rationally based on fact rather than fear. Welcome to OKRSOL.
Updated: November 15, 2021
New Website Coming Soon
We are working on bringing you a new experience with OKRSOL. While time is being invested to create new and exciting features, we are excited to update that our new website will have new features for our members while offering more towards educating the public with frequent posts, stories, updates and more interaction. We can't wait to launch it, but we are still working out the bugs.
OKRSOL Membership
Have you ever wondered how you can make a difference, how you can help change the registry laws in Oklahoma?
Our membership is constantly growing, and we want you to be a part of this important effort. We CAN make a difference and it starts with people just like you. Go to our membership page to learn more.
Become a member today.

The OKRSOL Newsletter is a benefit of membership. Each member can choose to receive their copy in print in the mail or in PDF form by email. This is a great way for us to communicate with our members, especially those that can not use email or read posts online. In the future, we will be looking to extend this benefit to those still incarcerated who join us. We look forward to connecting with you.
OKRSOL Driver's License Litigation Fund
OKRSOL is raising funds for a litigation case to challenge the driver's license laws that effect registrants in Oklahoma. If you would like to donate to this fund, visit our donate page for more information.
Resource Updated
OK Registration Requirements and Restrictions
We have revised and posted an up-to-date document explaining the registration laws and restrictions in Oklahoma. We are so very thankful to have those who research and volunteer their time to this effort in support of all registrants across our state. It is important that you know and understand the laws that effect you and your families. Contact us with any questions you may have.
The OKRSOL Brochure
Our brochure is available to download.
Share with others interested in OKRSOL and this important advocacy to reform the laws.
Get your copy today.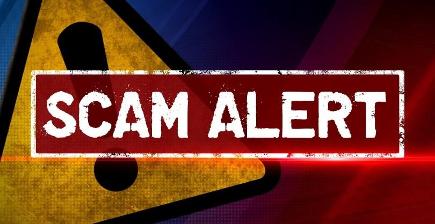 Registry Phone Scams: More Collateral Damage

Don't Be Their Next Victim
8/5/21
Be sure you know about "sex offender" scams
For news from NARSOL and other organizations, visit our news page.